Description
The Kuvings 7000 Elite Slow Juicer is the only low spee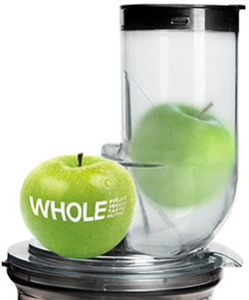 d masticating juicer that features an extra-large 3″ diameter feed chute for faster, more convenient juicing.  This ultra-slow juicer runs at at just 60 RPM's to get all the vitamins, minerals and enzymes from your from fresh, organic or non-GMO fruits and vegetables with little or no oxidation. You get:
Upgraded Juicing Screw & Bowl.
Three inch feeding tube for whole ingredients.
Makes juice, sorbet & smoothies (with optional accessory).
Slow-speed 60 RPM juice extractor.
Rotating cleaning brush on basket for easier cleaning.
Cooling system prevents overheating.
Safety-lock System powering on during assembly.
BPA-free components are environmentally safe.
Upgraded Ultem auger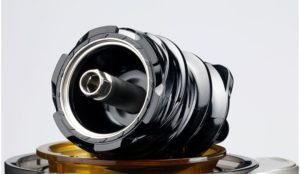 The wider feeding tube can hold an entire apple, for easy  juicing without cutting up larger items — reducing loss of color, taste and nutrients.
3-in-1 Design
In addition to juice you can also make delicious ice cream and smoothies (with optional accessory). Use the included blank strainer for frozen sorbets and with the optional smoothie strainer for sumptuous smoothies.
Juicing Bowl for Easier Cleaning
Easily clean the juice strainer and cleaning brush by just twisting them against each other.
Includes 75pp. Color Recipe Book PLUS My own Raw Food recipe book!

BPA-Free Materials
Made with safe BPA-free Tritan and GE Ultem plastic (8x stronger than steel).