Description
I really did loose 75 lbs in 3 months just eating raw foods.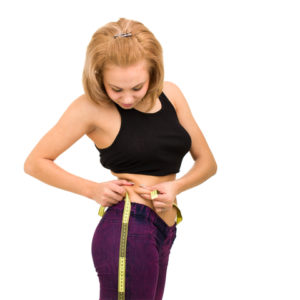 By Robert Alan Ross
Author/Teacher/Consultant
$19.95 Value (PDF Download)
After struggling with an illness for years that slowed my metabolism way down I gained more weight than ever. I got most of my health back eating a diet with 80% raw food which I maintained for several years. I also did lots of cleansing and detoxifying along the way. I just woke up one day and didn't desire cooked food any more, so it was time to go 100% raw…and learn all I could about raw food & weight loss!
It was like stepping out of a "fat suit" into my real body. I kept most of it off for about 2-3 years on a raw food diet, but after a major life transition I started slipping (which is natural for all of us from time to time). I slowly dropped to 90% raw, then 80%, then 50% – you can guess the rest. Over the next few years I gained back a whopping 50 lbs. So last year I bit the bullet and did a 3-week intensive raw food cleansing program, losing a lot of weight which I was able to keep off. It wasn't as spectacular as the first 75 I lost, but it was just what my body needed!
Raw Food & Weight Loss
Easy, Natural Weight Loss with Raw Food includes all the recipes that I used to lose all that weight, and many more – and it was both delicious and effortless. The key for me this time round was to keep it really, really simple. Foods had to be quick and easy to prepare – Raw Food for Dummies will be my next book, I think. Maybe another website!
Though I have written lots of articles and taught raw food classes for years, this is actually my first real book! So it isn't fancy. I just filled it with lots of the info I've picked up over the years about raw food & weight loss – stumbling in the dark at first, going in and out of raw food, struggling with new food preparation techniques and more. It's just my own experience, mistakes, self-education, research – and hopefully a few insights you won't get anywhere else.
In Easy, Natural Weight Loss with Raw Food you'll learn on the benefits of raw food & weight loss, how it helps to lose the weight and how to do it yourself. Enjoy over 170 fast, easy to prepare recipes, including delicious smoothies, unique raw salads and slaws, like California Jicama Salad. Enjoy delicious dressings like Macadamia Cream Dressing. Of course, there are great appetizers, from Guacamole to Raw Hummus. And plenty of outstanding raw soups, including Red Pepper Gazpacho. For entrees, how about a Raw Pizza! Then for your main dish, try the Mock Salmon" Patties – they're one of my favorites! Finally, Raw Desserts like Banana Ice Cream or Carob fudge will convince you that there's no need to sacrifice to become raw! There's even a recipe for a Raw Birthday Cake! You'll even find special sections with raw recipes for the holidays, raw food essentials like rejuvilac and raw recipes for the other members of your household – your pets! Plus much more!
Of course, results vary from person to person, and may change with what's going on in your life like they did for me.
Imagine! I eat as much I want as long as it is raw, whole, live food – and I never worry about my weight. Individuals will vary of course, so my experience may not be the same for you. Exceptions include people with digestive or glandular disorders – though they will probably do better on raw, live foods.
Remember, when you first start eating a lot of raw foods you'll need some time to cleanse, detoxify and rebuild your digestive system before noticing substantial weight loss. For some people this could be several months or longer! But stick with it and you will see the results!
Also available as my Free Gift for you with every purchase!
Learn how raw food helped me lose weight with over 170 fast & easy recipes that make going raw easier than ever without sacrificing taste. Includes a special section on Raw Food for the Holidays and Raw Pet Recipes. 104pp. (Downloadable E-Book)