Description
Every day media outlets are publishing stories of men and women transforming their lives with an amazing medical breakthrough thousands of years in the making — Sol CBD Oil. In fact, back in 1977 Carl Sagan suggested that marijuana may have been the world's first agricultural crop — which actually led to the development of civilization itself: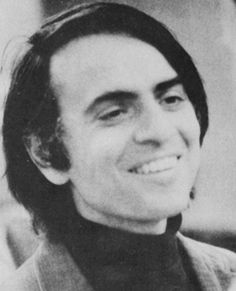 "It would be wryly interesting if in human history the cultivation of marijuana led generally to the invention of agriculture, and thereby to civilization."  — Carl Sagan, The Dragons of Eden, Speculations on the Origin of Human Intelligence, p.191
Cannabis History
"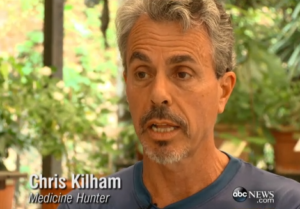 a modern version of something that's gone on for 10,000 years that we know of. None of this is new. Not even vaporizers are new.The first vaporizer that we know of was 2,500 years ago." –– Chris Kilham, world-famous expert in plant-based medicinals
2,737 BCE First recorded use of cannabis as medicine by Emperor Shen Neng of China.
2,000-800 BCE Bhang (dried cannabis) is mentioned in the Hindu Atharvaveda as one of the five sacred healing plants of India.
1533 King Henry VIII fines farmers who don't raise hemp.
1563 Portuguese physician Garcia da Orta reported marijuana's medicinal effects.
1621 Burton's Anatomy of Melancholy suggested marijuana for treating depression.
1764 Medical marijuana appears in The New England Dispensatory.
1800 Marijuana plantations flourished in Mississippi, Georgia, California, South Carolina, Nebraska, New York and Kentucky.
1916 The USDA reports that one acre of hemp can produce as much pulp for paper as 4.1 acres of trees using as little as just 1/7th as much polluting chemicals and none of the dioxin or chlorine contamination used for making paper.
1936 The American film Reefer Madness was made to frighten American youth away from using Cannabis.
1937 Congress passes the Marijuana Tax Act, criminalizing cannabis. Dr. William C. Woodward (AMA) warns that this act, "loses sight of the fact that future investigation may show that there are substantial medical uses for Cannabis." William Randolph Hearst, tied to the timber industry, made sure his comments were ignored.
Today CBD oil derived from cannabis is is completely legal in all 50 states — and is not just for people fighting cancer or suffering from seizures. There are literally thousands of scientific studies proving the effectiveness of CBD for dozens of different ailments.
SolCBD Activates Your Body's Powerful Endocannabinoid System

Sol CBD 3600mg CBD Tincture

Contains 3X more CBD per dose than other tinctures.

Sol CBD Natural Flavor

Bring your body back to health with full spectrum CO2 extracted CBD.

Sol CBD Pet Tincture

Your pets respond positively to CBD just like you do with our specially formulated CBD.

Maximum Strength Soothing Herbal BalmMax strength with 13 ingredients to quickly penetrate muscles/joints.
The Endocannabinoid System
A recently discovered function in your body is called the Endocannabinoid System. It regulates the function of cells throughout the body and is helpful for treating many ailments, as shown in thousands of studies around the world.
Anxiety Relief – Our dependence on anxiety meds like Xanax, Valium and Ativan has reached epidemic proportions. CBD oil has been shown to reduce anxiety in patients with social anxiety disorder and may also be effective for panic disorder, obsessive compulsive disorder and post-traumatic stress disorder.
Anti-Inflammatory – Drugs like Tylenol and Advic can have harsh physical side effects like ulcers, liver damage and internal bleeding. Opiate-based painkillers like Vicodin and hydrocodone threaten even bigger epidemics of addiction. Chronic inflammation is linked to cancer, heart disease, diabetes, rheumatoid arthritis, neurodegenerative disorders like Alzheimer's and many others. Research has shown that CBD oil significantly suppresses chronic inflammatory and neuropathic pain.
Reduces Seizures – A 2014 study at Stanford University showed outstanding results using cannabidiols to treat kids with epilepsy (the average number of anti-epileptic drugs needed before using CBD was 12). Other beneficial effects included increased alertness, better mood and improved sleep. A 2013 study in the Journal of Epilepsy and Behavior, children on anti-seizure drugs were given CBD instead and reported reduced seizures as well as increased alertness, improved mood and better sleep.
Diabetes Prevention – Almost 50% of the U.S has diabetes or shows some symptoms. This also puts you at greater risk for heart disease, kidney failure, nerve damage and many other disorders. Studies have shown that CBD reduces the risk of diabetes in mice. The incidence dropped from 86% in non-treated mice to 30% in CBD-treated mice.
Combats Cancer Cells – An NCI (National Cancer Institute) press release stated that cannabinoids may be able to kill cancer cells and protect normal cells.
Decreases Pain – The science of CBD for relieving pain goes back to the 1890's. CBD has profound nerve-protective and brain-enhancing properties, as well as an anti-anxiety effect.
Reduce Oxidative Stress and Inflammation – A study in The Journal of the American College of Cardiology reported a significant reduction in the intensity of heart conditions, oxidative stress, inflammation and cell death.
Helps Get Rid Of Stiffness – A study of 160 patients suffering from spasticity, spasms, bladder problems, tremor or pain reported a significant decrease in symptoms.
Nausea – CBD helps relieve nausea and vomiting reliever, much as marijuana itself has been for eons. A 2012 report in the British Journal of Pharmacology found that CBD benefits included anti-nausea and antiemetic effects, such as with motion sickness or the side effects of chemotherapy.

Neurodegerative Diseases –

CBD prevented the toxic effects of neurotransmitter glutamate and radical oxygen species (ROS) in the brain. CBD has more antioxidant activity than Vitamin C or Vitamin E. It may also protect brain cells from beta-amyloid toxicity, making it a potential therapy for Alzheimer's and Parkinson's. Due to its anti-inflammatory and antioxidant properties CBD, may be promising for treating Amyotrophic Lateral Sclerosis (ALS) patients.

May Relieve Multiple Sclerosis –

CBD may help relieve symptoms of multiple sclerosis. CBD with THC is effective for treating muscle tightness, pain, sleep disturbances and incontinence in people with multiple sclerosis.

Schizophrenia –

CBD improves the symptoms of schizophrenia, though the mechanism of action is unknown. Studies suggest that CBD has a pharmacological effect similar to some anti-psychotic drugs but with fewer side effects.

Epileptic Seizures –

CBD may be promising for treatment-resistant epilepsy. In one study, there was a 32–45% decline in seizures based on the CBD oil dose. Jerzy Szaflarski, MD, PhD, principal investigator said, "The evidence of seizure reduction gives us hope that, the more we learn about CBD oil, the better we will be able to tailor this therapy to provide relief for those with severe epilepsy."