Description
The Greenstar Elite Juicer from Tribest:
More juice, More Nutrients, Drier Pulp & Less Foam Guaranteed!

Now with Extended 12-YEAR Warranty!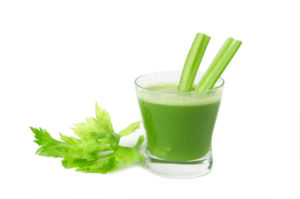 The latest Tribest Green Star Elite Jumbo Twin Gear Juicer is a newly-modernized version of their original Greenstar juicer. It is ideal for anyone who wants to experience all the health benefits of juicing. The design was inspired by nature's own masticating system — your teeth. The Greenstar Elite's twin gears actually copy the way your own teeth chew and break down food. The Greenstar Elite does the work and you get all the nutrients and enzymes. Now you can truly wring the most juice from every leaf of spinach, blade of wheatgrass or stalk of celery.

The original Greenstar Elite juicer gears just had two juicing stages. Now with its new third Extraction stage they're a full inch longer than the original gears – truly defining the next generation of juicing!
Stage 1 – Crushing: As your produce enters the stainless steel part of the twin  gears, the crushing and mastication breaks apart the cell membranes so that juice can be extracted.
Stage 2 – Mixing & Rubbing Stage: After passing the Stainless Steel area your produce passes through the first half of the screw and is mixed and rubbed together so the cell membranes can be easily opened.  This patent-pending new process only available with the Green Star Elite's Jumbo Twin Gears!
Stage 3 – Squeezing Stage: The second half of the screw applies powerful extra pressure on your produce and further increases the number of opened cell membranes.
These three juicing stages above work together synergistically and produces a significantly higher juice yield, with drier produce and better juice stability compared to previous twin-gear designs.
The Greenstar Elite Juicer features a low rotation speed of 110 RPM with a powerful 200 watt motor, preventing oxidation and heat from damaging enzymes and nutrients. Compare this to most popular centrifugal juicers that sling their juice through the air at 12,000 RPM or more! Even the venerable Champion juicer runs at 1,725 RPM. The much slower speed of the Greenstar Elite makes juice that taste better, have more nutrition and last much longer in the fridge — up to 3 days!
All Green Star Elite components such as the twin gear housing and outlet casing are now lighter in weight than its predecessors. The GSE's juicing parts are also now made heat resistant and can now be used in dishwashers!
Cleaning up the Green Star Elite is now much easier due to the 'latch system' which makes cleaning and assembly quick and simple.
Using the GSE is now even safer because of the 'safety switch system' which disables operation unless the machine is fully assembled. The result is the elimination of chances to touch the moving parts. The top cover of the GSE must be removed to gain access to the moving parts and once lifted, the machine automatically shuts off!
Using different plug types has been simplified in the GSE due to its new detachable power cord.
You can use the Greenstar Elite juicer as a fruit or vegetable juicer as well as a wheatgrass juicer. You can also use it to mince and chop, grind and even make almond milk! Extract juice from celery, carrots, parsley, spinach, wheatgrass, apple, orange, kale, cucumber, ginger, sprouts and many other leafy greens! It can also extract from less obvious things such as pine needles and aloe. The low-speed protects flavors and high nutritional content from being destroyed by heat and oxidation. This is also one of the easiest juicers to clean!
* Juice Vegetables
* Juice Wheatgrass
* Make Fruit Juice
* Mince and chop
* Make Frozen Desserts
* Make Nut Butters
* Make Pasta
* Make Fresh Baby Food
* Use as a Food Mill
Mastication vs. Complete Mastication?
Many juicers out there claim to be masticating juicers and to some degree that's true. But (and here's the rub) most "masticating" juicers (single-auger, horizontal, or vertical) are missing important "steps" in their juicing system so actually are NOT a complete masticating platform. Incomplete masticating juicers only use a crushing function and "slice" or cut. The Tribest Greenstar Elite juicer is a Complete Masticating system with all 3 stages of mastication.
Greenstar Elite Juicer's Pocket Recesses & Cutting Points
The Greenstar Elite juicer features stainless steel gears with special points to replicate your own chewing. First, the teeth of the gears have pocket recesses to help "chew"  hard vegetables like carrots. This also creates sharper edges for grinding process and reduces the amount of strain on the motor. Second, the cutting points on the gears are place to maximize the juice celery without getting tangles or clogged.
Greenstar Elite Juicer 's Pressure Adjust

The Greenstar Elite juicer lets you to quickly and easily adjust the pressure needed for optimal pulp ejection without jamming or clogging. Different types of produce require different degrees of pressure, so the Greenstar lets you to adjust that without having to stop juicing.
Greenstar Elite Juicers Safety Buffer
Greenstar Elite's gears feature a nylon safety buffer to ensure that the gears don't come in direct contact. The gears are separated by 4/1000 of an inch at all times to prevent any stainless steel shavings from getting your juice.
Greenstar Elite Juicer — A Complete Masticating System
The powerful design of the twin gears on the Greenstar Elite juicer makes it easy for the juicer to to imitate chewing by human teeth. Pocket recesses do the slicing like your incisors, the cutting points work like canines and the gear teeth crush like your molars. This creates smaller pieces for easy juicing and trouble-free processing — preventing produce from getting tangled around the gears and jamming the pulp ejection system. A "fourth" stage is actually a mixing stage where the crushed produce interacts and is activated, increasing the nutrition in the juice to the max.
 BETTER JUICE … AND A BETTER YOU!
New Sleek Design: The new modern lightweight streamlined look matches to any kitchen counter complimenting your kitchen style and design.

New Locking Mechanism: By changing the locking system from removable turning knobs to a stationary latching system, the new one snap step offers optimum convenience and an easier way to assemble and disassemble the machine.

Added Safety: Green Star Elite prevents injury by eliminating your chances of interacting with moving parts by including a safety switch system attached to the safety hood, which disables operation when the hood is removed.

Easy Clean Up: By combining parts through the new sleek design, there are fewer parts, which means there is less to clean. Additionally, the included safety hood can be used as a basket to cradle the juicing parts after cleaning providing you with storage space for drying without taking up any additional space on the counter.

New Easy Grip Outlet Adjusting Knob: The knob has been re-designed to include easy grip ridges so you can easily grasp, turn and manually control the pressure inside the machine quickly so you can juice a wider variety of fruits and vegetables of different consistencies.

Higher Yields:  Designed to maximize yield and nutritional value of your juice, Advanced Heavy Duty Jumbo Twin Gears, with the same biomagnetic  technology as the original twin gears, extend the juicing process from two to three stages – crushing, mixing, and pressing.

Increased Versatility: By adding the mixing stage in between the crushing and pressing stages, juicing soft fruits has now become much easier and more effective.

Increased Value: By including only the most popular items into one convenient package, there is only one model to Green Star Elite and only one optional accessory – soft fruit outlet adjusting knob.

Minimize Loss of Nutrition – Centrifugal juicers and blenders with high-speed rotating can destroy a substantial amount of nutrients in fruits and vegetables due to the heat and oxidation created during juicing. The Green Star Elite uses a triturating twin gear feature which works similarly to a hydraulic press. Its powerful low r.p.m speed  generates virtually no heat, slowly squeezing all the juice from your fruits and vegetables with minimal exposure to air and oxidation. With the Green Star Elite you reduce nutrient loss, produce more juice from the same produce and get higher juice quality.

Clean and pure juice – Separates pure juice from harmful pesticides and heavy metals which might be present on fruits or vegetables.

Automatic pulp ejection – The twin gear system, powerful motor and durable construction let you juice continuously.

Jumbo 7″ Twin Gear 3-Stage System – A full one inch longer than the original Green Star, thanks to the new, patent-pending extraction stage.Low Noise, High Quality cold pressed Juice – The low speed rotation (110 rpm) of the unique, powerful, motor generates virtually no heat that would cause denature to the juice. Fruits and vegetables are thoroughly crushed, rather than cutting and shredding them into small pieces.

Two Juicing Screens – A fine screen is included for leafy greens, kale, spinach, wheatgrass, even sprouts – for optimum extraction from these often difficult greens. A course screen is included for all other types of fruits and vegetables.

Most Powerful Motor – 110 RPM, 1/4 HP Motor (about 4 HP with gear reduction)

Jumbo Gears – 7″ Gears are an inch longer than the original Green Star gears.



Bio-Magnetic Technology – pulls more minerals into the juice while increasing the bio-availability of nutrients in the juice.