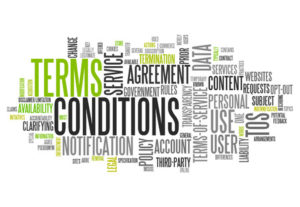 RawFoodLife.com is thoroughly committed to maintaining your privacy. The following explains how we gather and disseminate information on this web site.
A Sacred Trust
At RawFoodLife.com, we consider the relationship we have with you a sacred trust. RawFoodLife.com assures you that the identity of everyone who uses this web site is kept completely confidential. We never rent, sell or exchange our mailing lists.
As with most web sites on the Internet, our web site sometimes uses cookies to track a user's activity within our site. A cookie is a small data file that is stored on your computer. These cookies let our computer system recognize you when you return to the web site. Cookies do not contain your e-mail address or other private and personal information. We use this information to help diagnose problems with our servers, to run this web site more efficiently, and to collect some general demographic information about what countries and domains our visitors come from and understand their behavior on our site.
In some cases our web site uses secure, encrypted forms to provide information, request information, sign up for subscriptions or make donations. We may collect contact information like an e-mail address, user ID's and other information.  Anything we may sell on the site uses PayPal, which you log into  on your own. Such data is used to process  orders, subscriptions and donations. Unique identifiers (such as an account number) may be collected from web site visitors to assist in matching current account information with their history.
Users who choose to register for various features on our site, such as Blogs or Comments, may also voluntarily choose to provide contact information like an e-mail address, and other optional demographic information like zip code, age, or gender. We also occasionally use surveys to ask visitors for information like an e-mail address, as well as various demographic questions. We may use data from our surveys to send our visitors information about our publications, newsletters, products or services.
Unless you choose to "opt out," we may use any of this data to send you information about RawFoodLife.com. Your contact information may also be used to contact you as needed to respond to customer service issues or answer your questions. You may always opt-out of receiving future communications at any time (see below).
Opt-Out
Most pages on our web-site give users the opportunity to "opt-out" from our communications at any time. You can usually find an opt-out option wherever we request contact information. There are, however, a few places where users may not readily find an opt-out option. Should you wish to opt-out, e-mail or call us at and we will unsubscribe you from getting any further communications.
Users may also opt-out at any time by contacting us using any of the methods in the "Modifying Your Account" section below.
This web site may site contains links to other web sites. RawFoodLife.com is not responsible for the privacy policies or content of such web sites.
Modifying Your Account
This web site provides the following alternatives for removing your information from our database in order to "opt-out," or not receive future communications, to no longer receive our services, or to change, update or modify information you previously provided.
1. E-mail

[email protected]


2. Send postal mail to the following address:
– RawFoodLife.com, LLC
– P.O. Box 275
– Fairfield, IA 52556
4. You can call toll-free at the following telephone number:
– 1-855-LIVE-RAW
When contacting us to make changes to your account, please include any information that would help us identify you, such as complete contact information (name, address, telephone, and e-mail address), any relevant account number(s), or information about any products or services for which you gave us your contact information.
Changes to Our Privacy Policy
We reserve the right to make changes to our privacy policy without any notice. Notice of these changes to this policy will be posted on the home page for this website for three days.
Contacting This Web Site
If you have any questions about our privacy policy, the procedures used on this web site, or any other dealings with this web site, please contact:
Robert Ross, Webmaster
RawFoodLife.com, LLC
P.O. Box 275
Fairfield, IA 52556
1-800-LIVE-RAW
[email protected]
For additional questions about our privacy policy, please e-mail us at: [email protected]