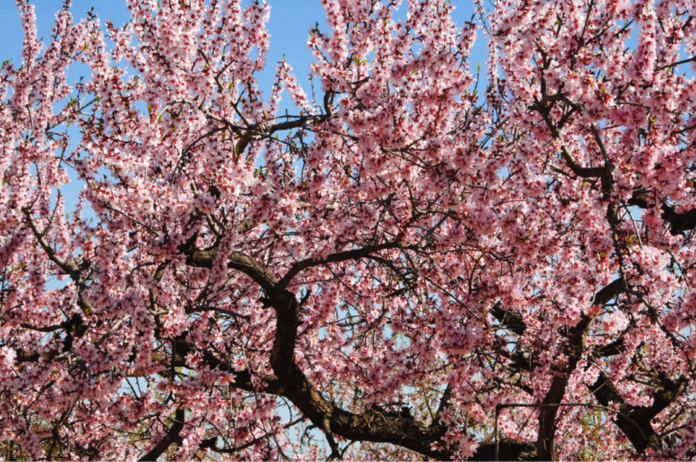 How an Organic Almond Farmer Grows the Finest Almonds You can Get!

Several months ago, Robert Ross of RawFoodLife.com invited me to create a series of articles to inform folks on how their food is grown and the challenges farmers deal with every day. This article introduces you to how farmers contribute to food safety with a Good Agricultural Practices (GAP) checklist. Ever since the President signed the Food Safety Modernization Act (FSMA) in 2011, various government and private organizations have been working to shift the focus of federal regulators from responding to contamination to preventing it.
The Food Safety GAP Checklist 
Food safety is critical for the consumer and the farmer and GAP (Good Agricultural Practices) is like a checklist that farmers use to maximize food safety. First, you have to evaluate your farm and its practices to identify current and potential risks. A GAP checklist helps growers identify practical ways to reduce the risk of contaminating the produce being grown, harvested, and packed on the farm. Identifying and minimizing those risks is as important as planting, growing, and harvesting.
Without using a GAP checklist, a farmer is simply guessing on food safety. Of course, all farming involves risks. Food safety risks may be reduced on the farm by following good agricultural practices. The very last thing I want as a grower is for any food I grow to be contaminated. Therefore, I actively implement GAPs (Good Agricultural Practices) and a full Food Safety Program tailored to my orchard. I think organic farming makes following GAP simple. I use a GAP checklist in which I incorporated GAPs from the USDA, Almond Board of California, and the Community Alliance of Family Farmers (CAFF). My GAPs focus on these key areas:
Water
Soil Amendments—Manure/Compost
Pest and Disease Management
Harvest Equipment and Transportation and Storage
Employee Health & Hygiene
Documentation and Traceability
How We Monitor Our Certified Organic Program

We test our water for 20 compounds and elements at least once a year. These tests help us determine such things as the amount of nitrogen in our water source, our pH situation, whether or not we need to address a nutrient deficiency or exceedance, and whether or not e-coli or coliforms are in the water. Our well is 300 ft. deep and capped with a concrete sanitary seal. It is approved for agricultural and domestic use. My family drinks the exact same water as the trees; therefore, water safety is extremely important to us.
As part of our overall soil amendments (fertilization) program, we use manure from grazing sheep, but we follow strict practices on density application. We also ensure that no manure is applied within 90 days of harvest in accordance with the National Organic Program (NOP) requirements. We are careful not to apply too much "available" Nitrogen, since too much can potentially create runoff and ground water problems. Finally, we annually apply compost to the orchard floor. The compost is carefully designed using  the proper heating techniques to ensure killing any pathogens.
75% of our orchard is surrounded by hedgerows and windbreaks. Hedgerows are beneficial plants, grasses, and trees that help prevent air- and water-borne pathogens from neighboring lands from entering our orchard. In addition, native plants provide excellent homes for beneficial insects that eat the bad insects, preventing damage to our orchard. My food safety plan maps out potential contamination points and shows how I control them. We use cover-crops (beneficial, annual crops grown under our trees) and compost to increase organic matter in the soil and to encourage diverse microbial soil populations which also combat pathogens, such as fungal diseases. We control rodents that carry pathogens by providing prefatory animals like hawks and owls with roosts and owl boxes.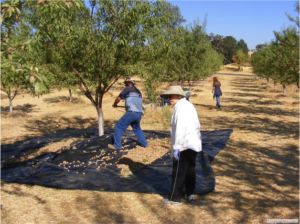 Past cases of salmonella poisoning in almonds were caused by the "conventional" method of harvest that we don't use, shaking the nuts onto the ground where days later the nuts almonds on the orchard floor are then swept up, along with all the pathogens, insects and other debris, by two very dusty machines. Instead, we've chosen a more costly but very safe alternative — which is to harvest our crop directly onto clean tarps. In this way, hardly any nuts touch the ground. All transportation equipment is verified and documented to be clean and safe. All storage containers are cleaned and are USDA-approved for food. Storage facilities are kept at a proper temperature and are monitored for rodents and insects.
The sorting and packing of our almonds all takes place directly on-site. All employees and family are required to follow strict hygiene rules during this. I personally have completed a certified food handler's course. Simple steps such as washing your hands and not working when you have a cold contribute greatly to food safety.
Finally, we document every input and activity that occurs in the orchard per the National Organic Program. This is definitely not an enjoyable part of the job; but it is very important and it proves you're doing the right things. We have the names and contacts for virtually every customer. If any problem were to ever happen, we have a superior ability to trace where the problem came from and who may be affected.
Through our GAP (Good Agricultural Practices) checklists we reduce our risks and provide safe products for you. Following GAPs is the proper, responsible thing to do.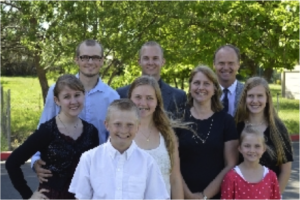 Located in the beautiful Capay Valley in central California, Brian and Gretchen Paddock operate a family farm of organic almonds. "We believe in being good stewards of our land and grow our almonds using sustainable practices following organic certification criteria. We do not use any pesticides, herbicides, or synthetically made fertilizers."
A one-ounce, 160-calorie serving of raw almonds, about a handful, is an excellent source of vitamin E and magnesium and an excellent source of fiber. They also offer heart-healthy monounsaturated fat, protein, potassium, calcium, phosphorous and iron. They also offer raw almond butter and naturally smoked organic almonds, a healthy alternative to unhealthy snacks.
By Brian Paddock, Sept, 2016
Owner, Capay Hills Orchard, Esparto, CA
Also Read: