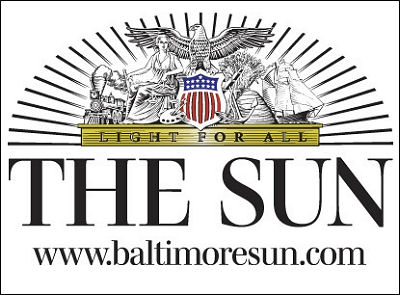 Interview with Robert Ross of RawFoodLife.com

Some like it hot. Not raw foodists. Raw food diet proponents believe food is best eaten as nature made it — that's not boiled, not sauteed, not baked or broiled or braised or steamed or grilled. Sadly, it's not even fried. Anything that takes the temperature of food beyond 118°F or just a few degrees warmer than the warmth of your tongue, is verboten for the raw, or living, foodist … especially a raw chocolate torte!
Though science tends to suppose otherwise, raw foodists, typically more extreme vegetarians, believe fire saps food of its vital nutrients, the vitamins and minerals that make it worth eating in the first place.
"Whenever you cook food, you make it a little less nutritious," says Robert Ross, who's been a raw foodist for over 15 years and runs the RawFoodLife.com website, one of the leading raw food websites.
"When I eat raw food, it's amazingly satisfying." – Robert Ross
The raw food diet has gotten a degree of traction in the celebrity world. Carol Alt, Demi Moore, Alicia Silverstone, Woody Harrelson and David Bowie reportedly have at least tried it.
Some chefs – even Chicago's noted Charlie Trotter – have given raw food a second glance. Daniela Troia, chef at Towson's Zia's Cafe, who's been trying to eat raw for more than a year, has incorporated a few live dishes into the menu.
She's making Zucchini Alfredo, not with pasta and cream sauce, but with zucchini, peas, red peppers and celery root. Then there's her lasagna: not with noodles, cheese and sausage, but with zucchini, tomato, walnut pesto, sun-dried tomato "marinara" and cashew "ricotta."
Embracing the raw-food lifestyle means two things. First, one must forsake pasta, rice, bread and meat – because they have been or need to be cooked – and most of the processed foods that line grocery shelves. Secondly, and perhaps more importantly, in lieu of those ingredients, one must be willing to add generous helpings of imagination to almost every dish.
Robert Ross, for instance, says he's not missing out on anything by eating raw. Just the opposite. The other day he ate "spaghetti and meatballs." Of course, the spaghetti was cucumber sliced into ribbons, the sauce was tomatoes blended with garlic and herbs, and the meatballs? They were "neatballs" – little morsels of, mainly, crushed nuts.
Troia's raw chocolate torte (Live Orange-Chocolate Ganache Torte), one of her rotating live desserts, tastes essentially like any decadent pie except the crust is made of chopped, unroasted nuts and the filling, though it tastes like a rich mousse, contains no eggs or cream.
Though some of the ingredients are things that most people won't have in their pantries – lecithin granules and raw coconut butter, to name two – making the cake is really about technique and the aforementioned imagination.
Like any serious raw foodist, Troia swears by her blender and food processor. They're critical in changing the fundamental texture of certain ingredients to make them seem as if they're something else.
Walnuts – the same nuts that become Ross' neatballs, or the pesto for Troia's lasagna – are crushed with dates and become a dense, cookie-like crust.
But she utterly pulverizes cashews to give substance to her "cream" filling and mixes the nuts with lecithin granules, which help hold the filling together almost as an egg would. Troia keeps the ingredients whirling in the food processor not for seconds but for long minutes – until the machine actually heats up. Only that kind of time will give it the smooth, chocolaty texture people would expect. Fruit and agave nectar provide natural sweetness.
Since she's been following a raw food diet, Troia says her energy has soared, she's lost weight and her skin seems clearer.
Though the Spartan diet seems like it would be an anathema for someone who grew up in Baltimore's Italian restaurant-owning, fettuccine-loving Troia family, for her it isn't. As much as she loves her family's food, she says all of the pasta and bread was just weighing her down. "I was exhausted," she says. "I could fall asleep standing up."
But like many raw enthusiasts, Troia hasn't committed to a 100% uncooked diet. Even Robert Ross, who says he thinks someone can call himself a raw foodist if about 75% of his diet is raw, guesses his is about 90%.
Raw Food Tips
True raw foodists can't do without three appliances: a blender, a food processor and a temperature-controlled dehydrator.
Living-food proponents say it's almost impossible to eat 100 percent raw and that just incorporating juices and raw snacks will help.
Don't assume raw means low-calorie. Troia's torte is packed with calories and is meant to be a treat, not diet food.
Troia says most of the offbeat ingredients, including those in her torte, are easily found at most health-food shops and some bigger grocery stores.
Live Orange Chocolate Ganache Torte
(serves 16)
3 cups raw cashews (soaked in water 2 to 4 hours, then drained)
3/4 cup raw agave nectar
1/2 cup cocoa powder
1 teaspoon vanilla
1/4 cup fresh orange juice
5 tablespoons lecithin granules
1 cup raw coconut butter
1 tablespoon orange zest
Crust
1 cup dates
2 cups chopped walnuts
Garnish
Blend cashews, agave nectar, cocoa powder, vanilla, orange juice, lecithin granules, coconut butter and orange zest in a Vita-Mix blender or food processor until very smooth.
For the crust: Pulse dates and walnuts in food processor until you have a sticky yet slightly chunky consistency. Press into a 9-inch spring-form pan or individual tart pans. Pour blended torte mixture into pan and refrigerate 6 hours or more. Garnish with orange zest and berries.
Per serving: 430 calories, 11 grams protein, 31 grams fat, 11 grams saturated fat, 34 grams carbohydrate, 6 grams fiber, 0 milligrams cholesterol, 9 milligrams sodium
Courtesy of chef Daniela Troia of Zia's Cafe in Towson
January 21, 2009 by Jill Rosen – [email protected]
Also Read: